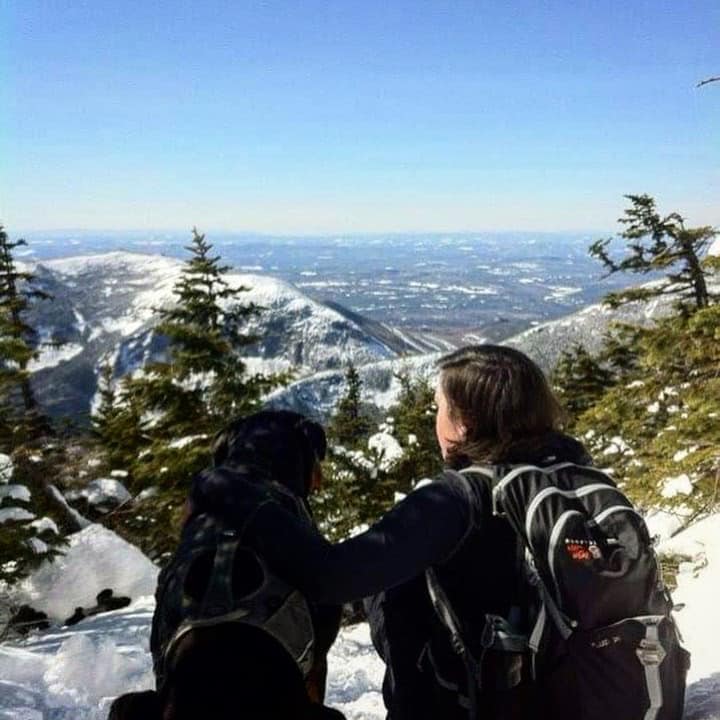 Dogs aren't always great communicators when it comes to pain. So as we mark the end of Arthritis Awareness Month, it's important to be observant about small changes in behavior that could indicate the beginnings of arthritis.
According to the American Kennel Club, about one in five adult dogs suffers from arthritis. Even more alarming, dogs over seven have a 65% chance of developing it. Luckily, there are preventive measures you can take for your pup. No one knows this better than Claire Costagliola and her nine-year-old Rottweiler, Bayna.
Claire and Bayna always loved to go on hikes in the woods together. Almost by accident, their daily adventures turned into a business: Intrepid Tails of Cambridge, Massachusetts. Claire takes groups of up to four dogs off-leash for three hours at a time. For maximum safety, she equips each dog with a GPS collar that pet parents can follow on their mobile phones.
As Bayna struggled increasingly with a variety of joint problems, Claire had to put her in a wheelchair and could no longer take her on hikes. This is why she highly recommends pet insurance. "Each knee cost about $5,000," said Claire, "and her spinal MRI was another $5,000! She's in physical therapy as well, which is also covered." Without that, there would have been no way for her to afford the treatments and surgeries.
What does Claire recommend to help prevent canine arthritis? "Keep your dogs at a healthy weight!" she said. And if your dog is already arthritic, tailor exercise to the severity of the arthritis. It could be a few 10-30min walks a day or a long swim. And let's not forget massages! That's something that both humans and their fluffy counterparts can enjoy.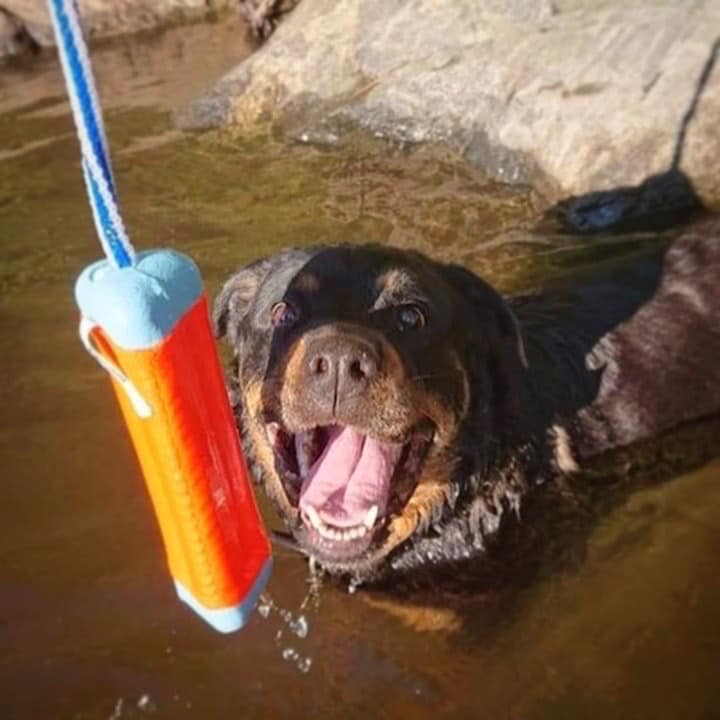 One thing that makes Claire's work life more enjoyable is PetPocketbook. It lets her manage her clients and hiking business seamlessly through the app. "Organization tools are my lifeline," she said. "PetPocketbook keeps my brain together and helps me know all the info as if I remembered everything off the top of my head."
Bottom line? Take steps to ensure your dog is staying slim and keep an eye out for any discomfort. And maybe consider a massage a day to keep arthritis away!